Carcassonne is a German Style board game. 2 to 5 players are allowed for the tiles board placement. Klaus-Jürgen Wrede is the designer & was published in 2000. This game was published in two languages. Hans Im Glück the German publisher, and Rio Grande Games with Z-Man Games, the English publisher.
Players need to draw & place the tiles with a perfect piece of the southern landscape. These tiles are shown as the city's feature, road, cloister, Grassland, or the combination of others. Carcassonne has some remarkable enacts of previous fortifications you have ever seen. Comes with different types of fun than other board games. Cooperative play like the miniatures game.
Basic Strategies For Playing Carcassonne
Here the players should be more calculative & apply skilled strategy to place one of the meeples in any areas. The players need to think about – is it really worth to put this meeple there? "To expand this city are, do I need to use this?", or "Should the tile place the opponent site instead of this place?" these all the questions raised in the mind of this Carcassonne board game players. To connect with obe city to another city, road to road, or another local area, you need to think these all.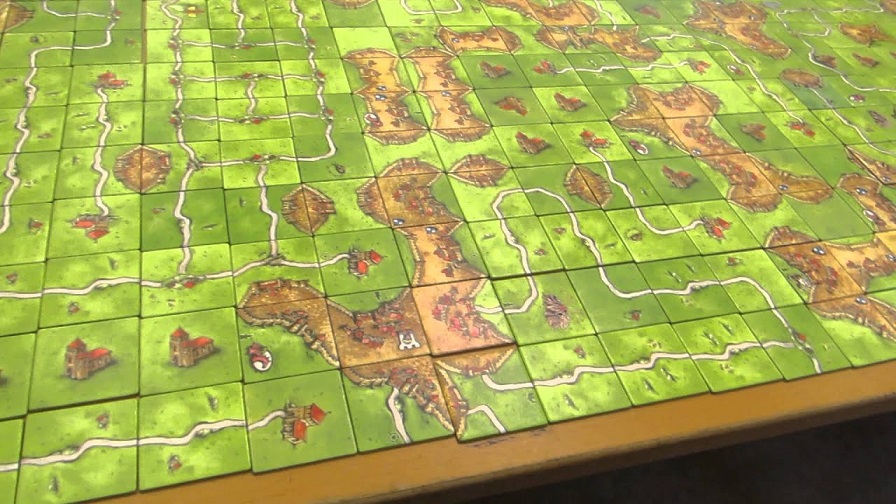 Though the players need to complete all the steps as first as possible, there is an option to place the meeple with the best possibilities. Players with the highest score go first. So it would help if you did not roll the big meeple, pig, builder, or other tiles. If you want to win in this Carcassonneb, then follow some tips –
Keep the cities smaller to get the farmers early & to collect a lot of points
Start with a good 7 meeple points like 3 long term goals, 3 short term goals, and 1 reverse for instant points.
Strand the piece to the opponent's followers
Do not leave incomplete towns, monasteries, roads, or others.
Keep 1 follower to get a quick score like cities or short roads 4 points.
Try to participate in all games to get better scoring points.
Remember the number of points you need to move on.
How many points do you except this move?
The number of moves you left
Difficulties in completing this move
Build large area & must be completed
Maketh odds projects into couples.
Do not underestimate a little part like cities
Play differently, like when the other players are playing farm wars, focusing on cities.
Carcassonne a Strategic Tile Based Board Game, is also a Classic Game with the features of city, road, cloister, Fields. The first version of this game is a classic game. Where all ages of players can play together, no point counts; just place your tiles to set the Carcassonne.
Online Version
Carcassonne now has online gameplay with a 3D landscape and artificial intelligence. There are six expansions, rivers, traders, builders, winter edition, dragon expansions, princess all is available to purchase from the shop. Four differences challenge the opportunity to enjoy the game differently. Aerial top review to check out your strategy level. So you can compare this classic game with all additional tricks to a physical version. The players also have the chance to see other players' professions.